The AfterElton Hot 100 is out and Jeffrey Dean Morgan comes in at number 70!
70? That's it? Have they seen this picture??
Or this one??
And how did the other Supernatural boys fare?
Misha Collins is number 93: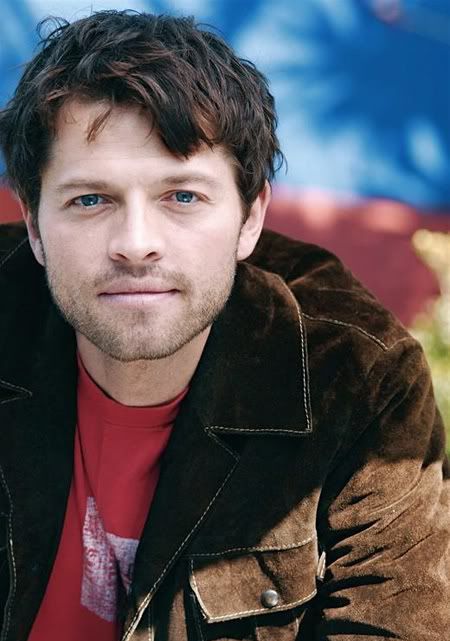 Jared Padalecki comes in at number 12, up from 43 last year!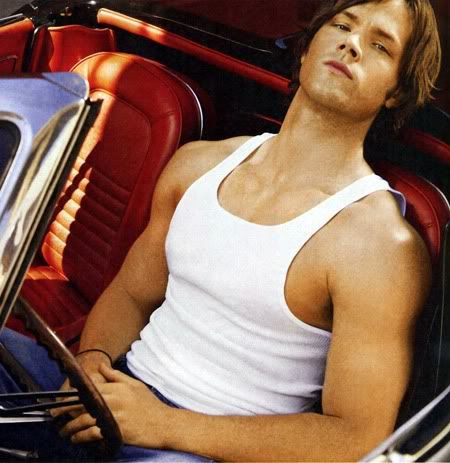 Jared Padalecki is living proof that things are bigger – and hotter – in Texas. Clocking in at 6'4", this San Antonio native looms over his equally hot co-star, Jensen Ackles, as the brooding Sam Winchester on Supernatural.
This mop-headed demon hunter brings a thoughtful element to the show that inspired the concept of Wincest. While his TV brother was into heavy metal and chasing girls, Sam was headed to Stanford before getting sucked into the world of angels and demons. Now he's the brother who always has the answers, often quoted from a third century Greek poet.
Padalecki's first major gig was setting teenage girls' hearts aflutter on Gilmore Girls at the tender age of 18, but since then his roles have taken a decidedly darker turn, whether dashing around the Midwest every week trying to save us from the coming Apocalypse, or starring in the latest Friday the 13th movie.
Obviously, Jared likes things dark and scary, which is fine with us, as long as he's there to hold us when the monsters come at night.
And at number 5 – Jensen Ackles, up from 13 last year.
Thinking about Jensen Ackles, of course, led us to think about his character, Dean Winchester on Supernatural. That led us to thinking about the relationship between Jensen and his onscreen brother, and why some of us prefer one or the other. Then we realized choosing between them is an age-old television dilemma: Mary Ann or Ginger from Gilligan's Island?
While thoughtful egghead Sam is certainly (demon blood aside) sweet and goodhearted, like Mary Ann, Jensen gives his Dean a definite Ginger vibe. Dean is all about the good time – chasing women, drinking whiskey, and eating cheeseburgers. It's all instant gratification with him.
And we do find him gratifying – chiseled face, great body, and thanks to a recent episode that had him impersonating a high school gym teacher, we know he's got thighs he could crack walnuts with.
If we go out on a three-hour tour, and get shipwrecked on a tropical island, we can't help but think we'd enjoy exile a little more with Ginger. We mean Jensen.
Source: The AfterElton Top 100 List